Nia DaCosta's Candyman (2021) does a terrific job continuing the legacy of Candyman (1992) while giving much more power to the subtext that the original film brought to the table. Anthony McCoy (Yahya Abdul-Mateen II) is an artist struggling to find inspiration after returning to a now-gentrified Cabrini with his girlfriend, Brianna Cartwright (Teyonah Parris). While exploring more about the story of Helen Lyle, he runs into William Burke (Colman Domingo), who tells him about his personal encounter with Candyman when he was a kid. This meeting leads Anthony to find the inspiration he was seeking – but also down a dark path that he was never prepared to go on.
There is so much to appreciate in this new take on Candyman, brought to life by director DaCosta who co-wrote the screenplay with Jordan Peele and Win Rosenfeld. The initial stand-out of the film are the performances from Abdul-Mateen and Parris. They have great chemistry, and each play their characters in compelling ways. Abdul-Mateen especially has a wealth of things to do over the course of the film, as he learns more about the myth of Candyman. Anthony is driven, and Abdul-Mateen has to really do a lot to show how tough it is for him.
The next element of the film that is outstanding is the cinematography and the overall look of the film. There are some tremendous visuals that not only help with the atmosphere, but also to the feel of what the characters are going through. They are simple things, like placing the camera on the ground and looking up at Anthony as he frantically paints a face on a canvas. It's an unusual perspective that fits perfectly for the headspace Anthony finds himself in. DaCosta's direction is superb, and her choices make for a fascinating film.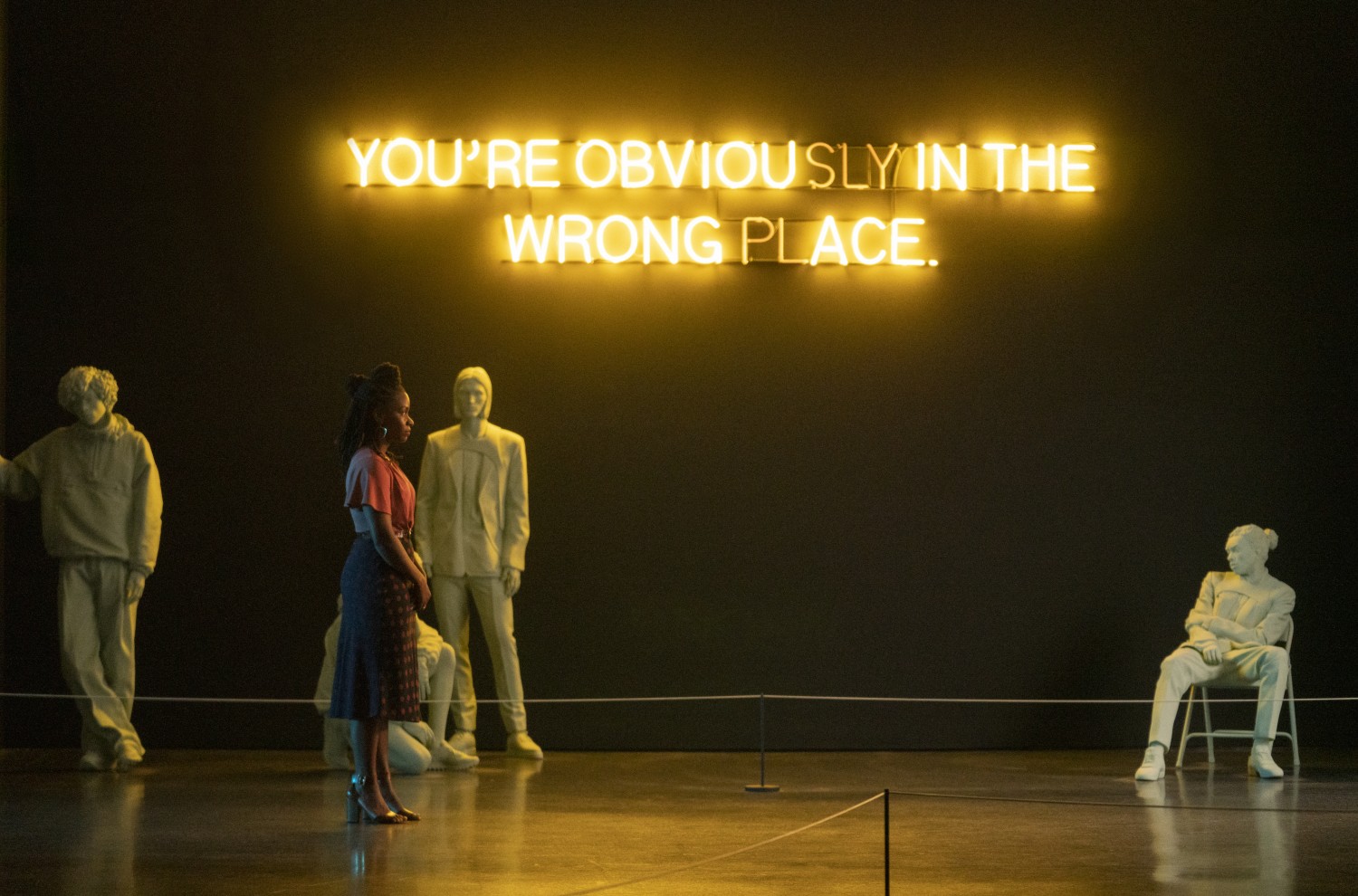 Without a doubt, the most important part of the film is the subtext. While it isn't exactly subtle, the allegorical nature of the film truly hits hard. Its take on systemic racism – and the various areas of the Black experience impacted by it – are showcased in the horror of the story. The ability to entertain an audience while also highlighting real-world problems is a highlight of the horror genre when done well, and this movie does it.
I definitely recommend this movie to any fans of the original Candyman, Jordan Peele's work, or quality horror in general. The movie is able to deliver on the fun experience that one expects from a horror movie, but it will leave you thinking. There even seems to be a few accidental elements that really stand out after the last year. Candyman earns the Must See rating, and helps put a very positive cap on a great August release slate.