The Purge franchise has been an interesting one to watch evolve over the years. The newest entry, The Forever Purge (2021) directed by Everardo Gout, continues to expand the world and mythology while introducing new characters. It's been three years since the last entry – but in terms of chronology, this film continues the events from The Purge: Election Year (2016).
After losing the power of the office, the New Founding Fathers of America have won it once again, and have immediately reinstated the Purge. Adela (Ana de la Reguera) and Jaun (Tenoch Huerta) are looking to just hide away during the Purge, as racism and white supremacy is surging through the area. The night goes pretty smoothly for the characters. However, the perceived safety Americans hold is rocked the next day, like the Ever After Purge has started, with the intent to keep the Purge going indefinitely.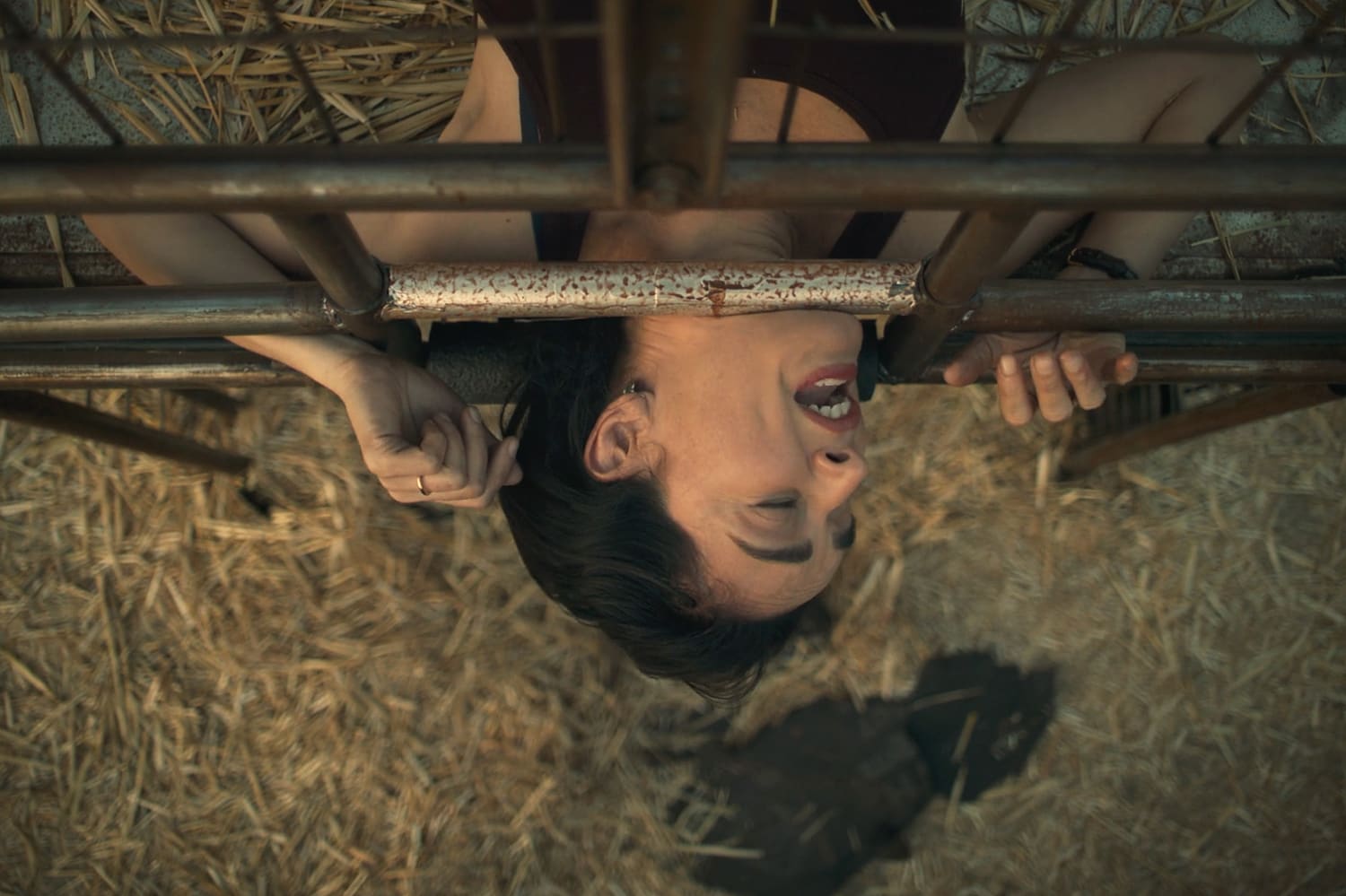 The first three films were much more interested in traditional-style horror movies. While they started to introduce action with Frank Grillo in Anarchy and Election Year, it was the First Purge that truly felt like it was trying to put action first. That's definitely the case with The Forever Purge – but the ideas, as unsubtle as they are, will likely play on fears that some audience members are feeling about the state of the country right now. Thus, those audience members will feel fear that may continue long after the credits roll.
One of the not-so-subtle elements of the film is the passive racism that Josh Lucas's character Dylan exhibits. He doesn't like the Purge, and he doesn't want to hurt or harm other races – but he clearly doesn't like them either. That gets explicitly stated late in the film (not really a spoiler, as they telegraph this quite a bit) after Jaun confronts him to get the conflict out in the open. He of course isn't the threat to Adela and Jaun but if people like Dylan don't fight the Ever After Purgers, no one will be safe.
The action isn't bad, but some of the dialogue is. There is enough investment into the characters that there is some empathy built into them. Adela and Jaun bring enough pathos into the story that you care about their ability to survive the obstacles in their way, a simple enough element to make a horror film have an impact. While it's not the best, it is certainly not the worst. The Forever Purge earns the Decent Watch rating.