The documentary selection from Tribeca this year has been quite good overall, but Claydream (2021) was a film I almost skipped and am quite glad I didn't. While this is a movie about moviemakers – which almost always appeals to me – I found the presentation and revelations about its subject to be quite compelling. Will Vinton, known by many as "the father of claymation", and his Will Vinton Studios are front and center in this documentary depicting the 30-year rise and a rather quick downfall of the man and his creations. Additionally, there was a surprising element about another animation studio that I am a fan of that I had no clue was connected to Vinton.
I was a kid when the California Raisins became a sensation. I ate them up (not the actual raisins, but the merchandising)…so much so, that I have longed to rewatch the claymation Christmas special that featured those soulful raisins. I was delighted to find out that this documentary was about the guy who brought those commercial icons to life. While that information doesn't come for a while as most of the journey is chronological, I felt pretty confident with the early claymation work that he was the guy who had done it.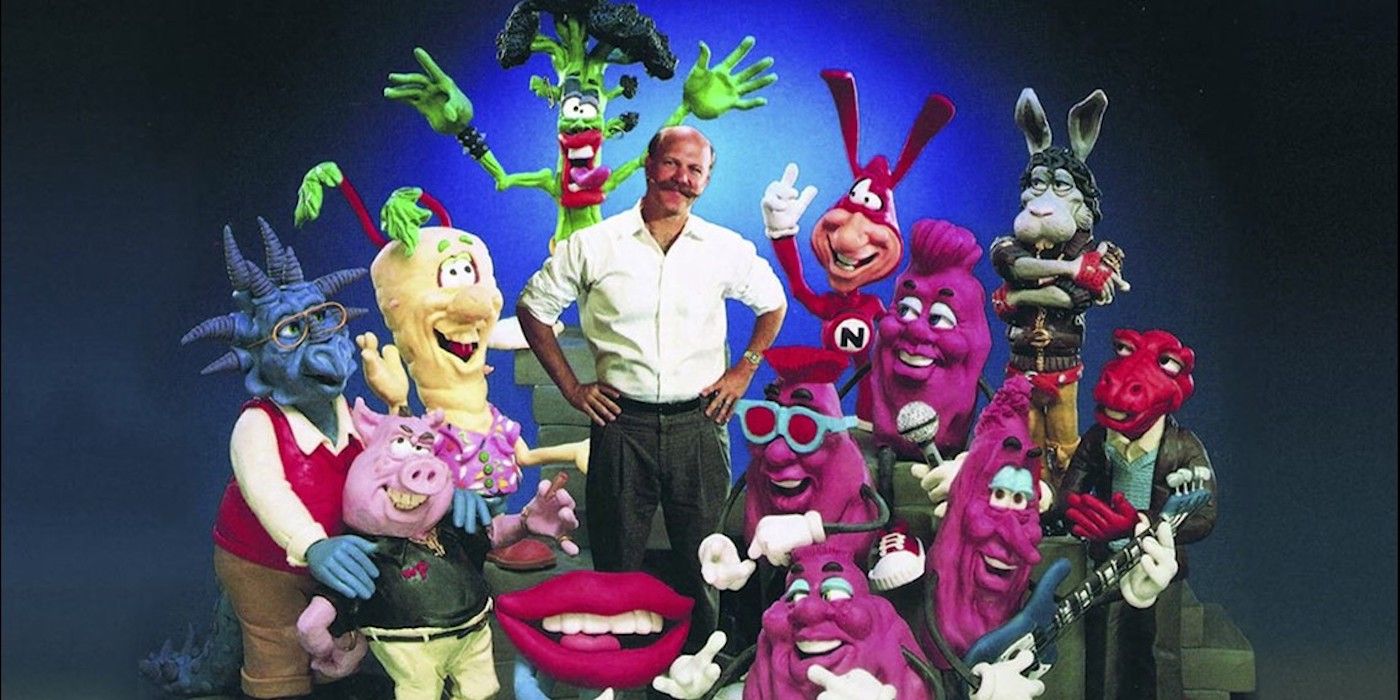 Vinton's story is one that is very much worth learning about. There will be few people who are fans of movies or even TV that will not have been exposed to some of his work. Whether it be commercial characters, animated shorts, or the process of claymation itself, there is a good chance something you are fond of is connected back to Vinton. The fact that his studio has changed in the last fifteen years into a major player – a detail I'll leave for you to discover – only makes this story more relevant.
Director Marq Evans does a great job with this film. There is a compelling momentum that keeps the information fun, and sometimes a bit stressful. One element of the movie that is introduced early and carefully sprinkled in throughout is the mediation between Vinton and Phil Knight. Those moments populated with lawyers and the two men feel straight out of the Social Network – except we aren't seeing a dramatization. Evans uses that footage plus tons of clips of Vinton's productions being made, and samples of the final product mixed with enthralling interviews about the man to make a rich mosaic of who Vinton was.
I think it's possible for some not to be as interested in the subject matter as I found myself to be, but if you like movies about movies or the people who make them, then you'll likely enjoy this. This is one of those films that sent me down a Wikipedia rabbit hole as I started making connection after connection with content that I was already a fan of. Claydream earns the Not Quite Golden, Ponyboy rating.